KeepCalling, the best calling apps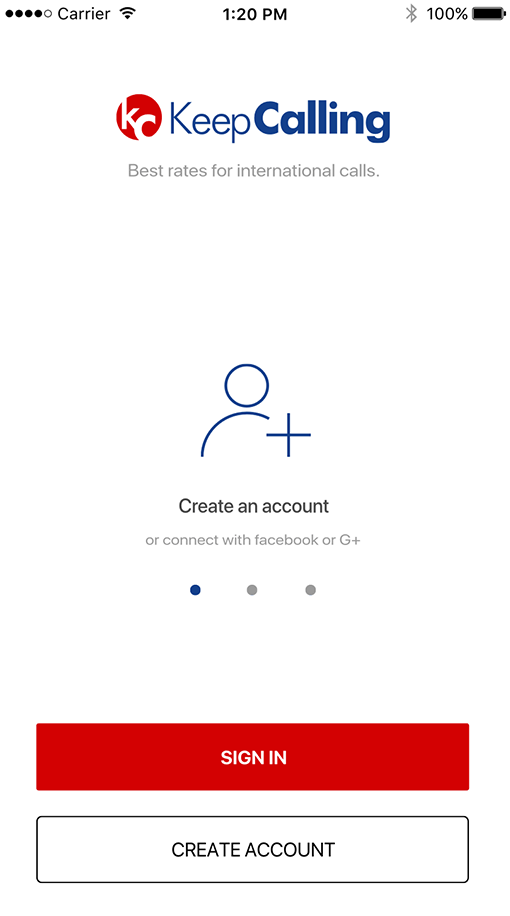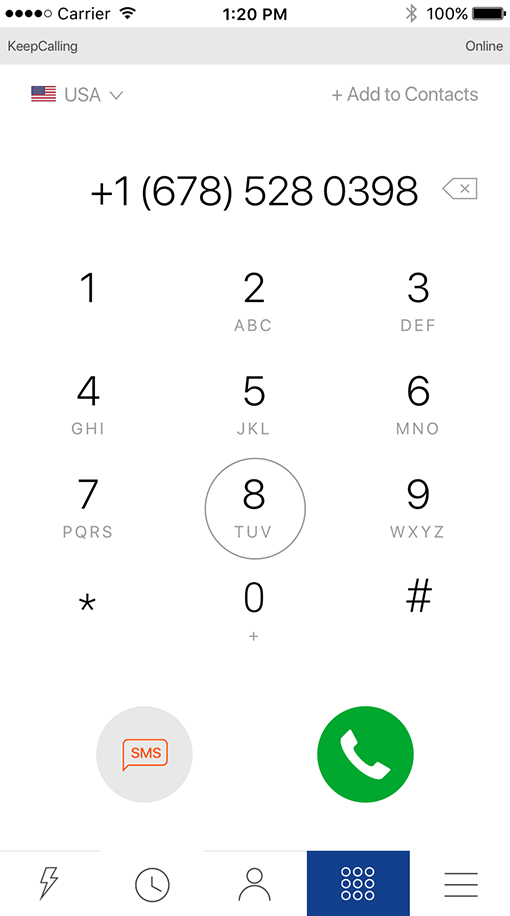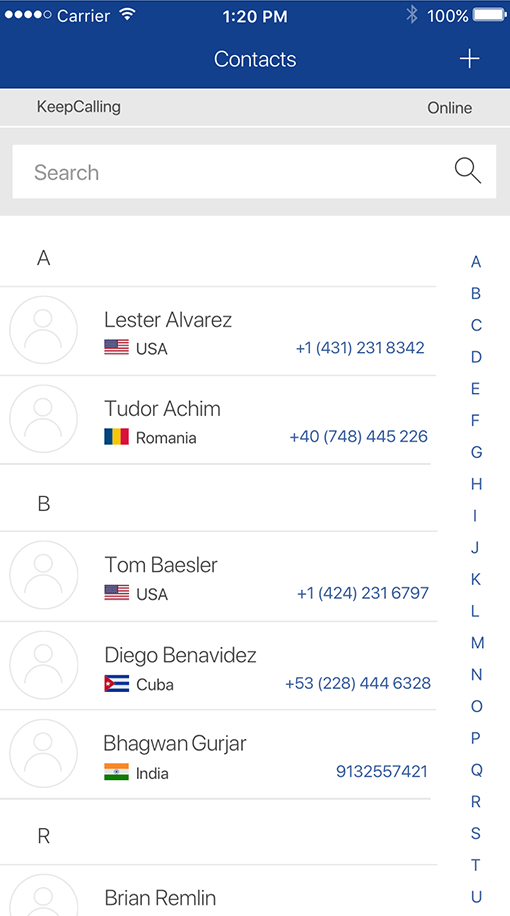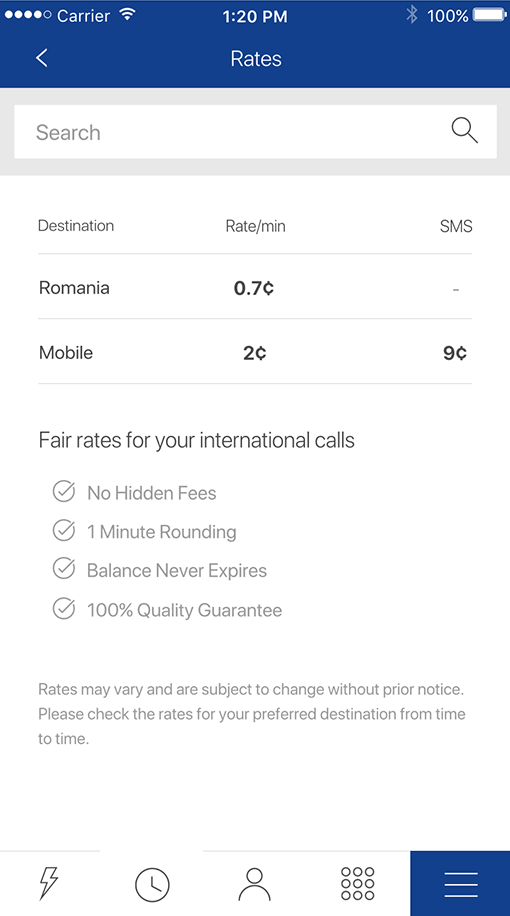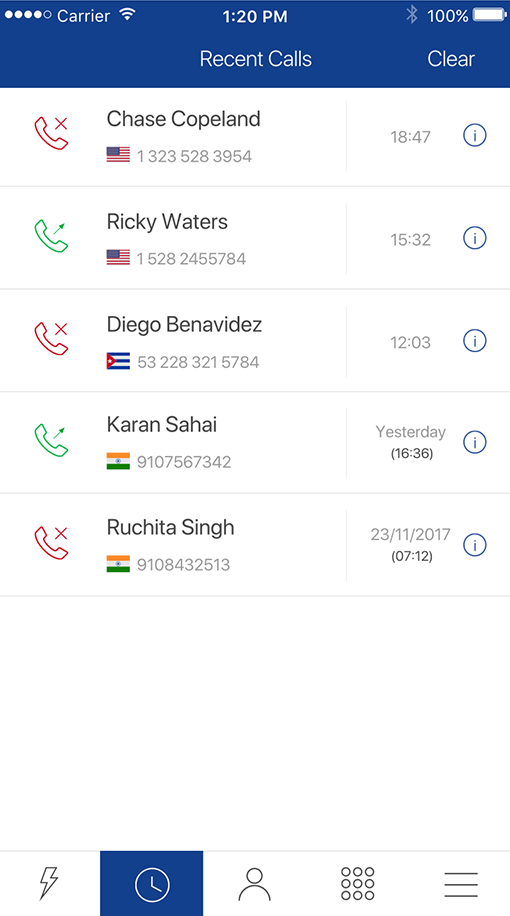 Save money on your international phone calls with KeepCalling app!
International calls and SMS at great rates.

Great benefits: pay per minute, no hidden fees.

Enjoy high quality VoIP calls all around the world & a friendly calling service.

Free download, easy to use interface with direct access to your contacts.

Offline Calling available
Buy Voice Credit>
Secure & Reliable Multiple Payment Options
Download App>
Download the iOS Calling app for Free
Log in to App>
With the registered email and your DianhuaChina.com PIN
Start calling>
Enjoy quality calls over 3G/4G
Join us and get the lowest rates for international phone calls. Buy prepaid credit online and replace calling cards and phone cards with our free calling app for iOS. This way you can make cheap calls to Mexico, India, China, Colombia, Cuba, Thailand, Vietnam, Saudi Arabia, Nigeria and many other countries worldwide. Get the best calling app: it's easy, secure & money-saving!
---
No hidden fees
Pay only for the minutes you use. No hidden charges or other fees.
1 Minute Rounding
You will be charged for your calls by 1 minute rounding.
$2 Minimum Order
Try Voice Credit for a low minimum order and enjoy long international calls.
100% Quality Guarantee
Great call quality guaranteed by the latest telecom technologies.
Big savings for all destinations!
Try the Savings Calculator to find out how you can SAVE with our Service!
You'll be able to compare the low international calling rates on this website with those offered by your current long distance provider.
See what our customers have to say:
EXCELLENT
4.7 out of 5 based on 1123 reviews
September 21, 2022
Jing and Frank
You and your team has always received a…
You and your team has always received a 5 star review from us. You do an excellent jo...
August 9, 2022
Ann O'Neal
I have used $5 per month for free…
I have used $5 per month for free calling in Dianhuachina.com for two or three years ...
April 5, 2022
Michelle
Good card with an excellent rate
The card is a lot cheaper than Amazon.com, it works just fine with an excellent rate ...